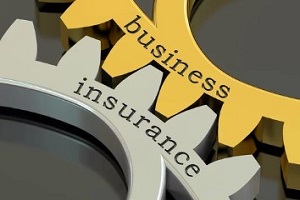 Approximately 99.3 percent of businesses in Hawaii are small businesses, according to the Small Business Administration (SBA). To protect against the unexpected costs of running a business, many small businesses rely on business insurance coverage.
In Hawaii, small businesses are required to meet certain insurance requirements to avoid penalties. There are also many business insurance policies that are optional but recommended for small business owners to cover the costs associated with liability claims and property damage.
Learn more about business insurance coverage, Hawaii insurance requirements and where to go to get an insurance quote for business insurance.
Hawaii Business Insurance Requirements
While many types of business insurance are optional for small business owners in Hawaii, there are a few policies that are required. Some business insurance policies required in Hawaii include:
1. Workers' Compensation Insurance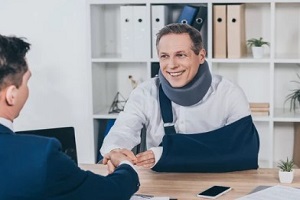 Workers' compensation insurance provides employees who become ill or injured on the job medical care and/or cash benefits. It also protects Hawaii businesses from being sued by employees who file lawsuits due to unsafe workplace conditions.
Workers' compensation benefits typically cover temporary total disability, permanent total disability, permanent partial disability, the cost of medical care caused by the injury, vocational rehabilitation, disfigurement benefits and death benefits.
2. Commercial Auto Insurance
Commercial auto insurance covers vehicles like trucks, cars and vans needed to conduct business. Businesses that operate large fleets also need appropriate coverage. Coverages available with commercial auto policies typically include bodily injury liability, property damage liability, combined single limit (CSL), uninsured motorist coverage, personal injury coverage, comprehensive physical damage coverage and collision coverage.
3. Unemployment Insurance
Unemployment insurance (UI) is a type of insurance policy that pays money to individuals on a weekly basis if they lose their job and meet the eligibility requirements. Employees must meet their state's unique wage and work requirements, including time worked, to qualify.
4. Disability Insurance
Disability insurance provides employees with income in the event that they can no longer work and earn an income due to a disability. There are two main types of disability insurance available to ill or injured employees, including short-term disability (STD) and long-term disability (LTD). Long-term disability generally kicks in after short-term disability ends and can last for the rest of the person's life.
Recommended Hawaii Insurance Policies
Small businesses in Hawaii should also consider business insurance policies that are optional but recommended to protect their business from common risks and liabilities. Some recommended insurance policies to have include:
1. General Liability Insurance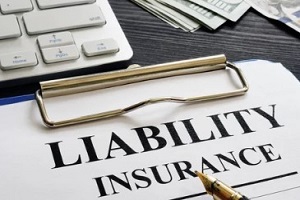 Also referred to as business liability insurance, a general liability policy protects businesses from general claims involving property damage or bodily injuries. Nearly every business can benefit from having general liability insurance. This type of business policy helps cover attorney fees and medical expenses that result from property damage or bodily injuries for which the business is held legally responsible.
2. Professional Liability Insurance
Professional liability insurance (PLI) protects certain professionals, such as lawyers, accountants and physicians, against negligence and similar claims made by clients. General liability insurance does not always offer comprehensive protection against claims that arise from malpractice, negligence, misrepresentation or mistakes, making PLI essential for professionals with expertise in specific areas.
3. Cyber Liability Insurance
Cyber liability insurance offers a combination of coverages designed to protect businesses from data breaches and similar cyber security issues. If a cyber security event should occur, cyber liability insurance would provide policyholders with the tools and resources needed to mitigate and manage cyber risks, both pre-and post-breach.
4. Business Owner's Policy
A business owner's policy (BOP) merges both business liability insurance and commercial property insurance into a convenient business insurance policy. Businesses can choose to tailor their BOP to meet their unique needs with coverage options like business income for off-premises utility services, data breaches and other specialized policies. BOP insurance also covers claims that result from theft, fire and other covered disasters.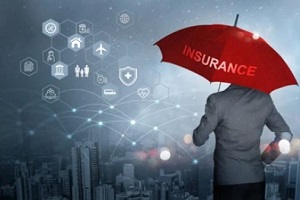 5. Commercial Umbrella Insurance
Commercial umbrella insurance provides businesses with an additional layer of protection that covers costs that extend beyond other liability coverage limits. This type of policy covers many of the same types of expenses as business liability insurance, such as attorney fees, medical expenses and damages resulting from lawsuits.
The Cost of Hawaii Business Insurance
The cost of business insurance in Hawaii can differ significantly based on a number of factors, such as profession, number of employees and coverage needs. Coverage levels can generally be adjusted to meet a business's specific needs. Other factors that can influence cost include property, location, equipment, and amount of time in business.
Request an Insurance Quote Today
Business insurance packages available from Atlas Insurance can help protect businesses from a wide range of business risks and liabilities. To learn more about business insurance coverage and requirements in Hawaii, or to get an insurance quote, contact Atlas Insurance online or call (800) 400-6680.