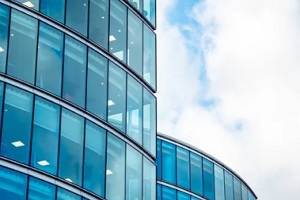 Market volatility impacts commercial property insurance rates across the country, resulting in price hikes for many business owners. According to Market Scout, commercial rates were up a moderate 5% in the first quarter of 2023. Commercial property insurance rates will likely continue increasing over the year due to worker shortages, building costs, supply chain issues, and other critical problems outside of a business's control.
Here are some of the top reasons why commercial property insurance rates may be increasing:
1. Greater Frequency of Catastrophic Losses
Businesses in nearly all parts of the U.S. have experienced harsh weather conditions over the last few years. From wildfires and floods to hurricanes and winter storms, the frequency and severity of these major catastrophes have stressed the industry, resulting in increased commercial property insurance rates. According to the National Centers for Environmental Information, seven confirmed weather disasters in 2023 as of May 8, resulted in losses exceeding $1 billion.
2. Higher Reinsurance Costs
Reinsurance is insurance for insurance companies. Insurers often share risk by buying insurance policies from other insurers to help expand the risk pool and reduce the loss capacity each insurer must handle. Unfortunately, inflation and a string of losses have caused reinsurance renewal rates to increase. Commercial business owners and other clients often feel the brunt of these increases.
3. Rising Property Values
Rising commercial property values are also expected to affect insurance rates in the upcoming months. Commercial buildings are generally insured for their rebuilding cost. Due to a recent spike in property value, building insurance rates have increased.
It is important for commercial property owners to review their building coverage limits if they have not done so recently. Although insurance companies have inflation guards on property insurance policies, building coverage may need to be improved to ensure that any catastrophes are appropriately covered.
4. Increased Building Material Expenses
The cost of building materials has skyrocketed over the last several years, starting in 2021 with the COVID-19 pandemic. While a recent Producer Price Index (PPI) report shows that the cost of softwood lumber had decreased 23% by June 2022, they remain higher than the norm.
The costs of machinery and equipment also increased during this time period. The rising cost of building materials, material shortages, and supply chain disruptions have directly affected property insurance rates.i
5. Shortage of Skilled Workers
The construction industry continues to need help attracting skilled workers. According to Associated Builders and Contractors, the construction industry will need to attract approximately 546,000 additional workers on top of their normal hiring in 2023 to meet the current demand for labor. The skilled worker shortage continues despite higher pay rates, resulting in delayed projects and increased business interruption losses.
Tips to Save on Commercial Property Insurance
While commercial property insurance rates may be increasing for property owners across the country, there are several ways that modern businesses can save on their commercial property policies.
Review Insurance Policies – One of the best ways for commercial property owners to save on insurance is to review their policies. Perhaps there are buildings on the property that the business no longer owns? These types of changes could lower a policy's premiums.
Increase Policy Deductibles – An insurance deductible refers to the fixed amount that a policyholder pays out of pocket for damages to their property before insurance pays the remaining balance. Having higher deductibles can result in lower premiums.
Focus on Customized Coverage – Provide detailed information to the underwriter to ensure that no details are left out when calculating insurance premiums. By providing ample insurance information and working with a trustworthy broker, property owners can tailor their coverage to their unique needs and budget.
Try to Limited Claims History – Many commercial property owners underestimate their claims history impact on future insurance rates. It is important to remember that underwriters review a policyholder's loss history when determining how much risk they are willing to accept when insuring their business.
Speak with an Experienced Insurance Agent Today
Every commercial property owner wants to maintain affordable coverage, but with inflation and other issues outside of their control, it can be difficult to keep costs down. Insurance agents understand the changing markets and work with multiple companies to help commercial property owners obtain customized, affordable coverage.
While it may not be possible for commercial property owners to control the influential factors affecting current commercial property insurance rates, they can find ways to save on commercial property insurance.
An experienced insurance agent can review your coverage and premiums and develop a solution that best suits your business. To learn more about commercial property insurance options or to schedule a consultation with a reputable insurance agent, contact Atlas Insurance at (808) 400-6634.