Retailers face many of the same risks as other businesses, such as the risk of personal injury, property damage, and third-party lawsuits. To protect against these common threats, business owners often secure retail business insurance policies. A retail insurance policy can help businesses guard against potential lawsuits and other losses. In some cases, retail business insurance is a requirement for a commercial lease or contract.
Before purchasing a policy, it is essential to understand what type of coverage is available to retailers and what features to expect from a standard retail business insurance policy. Learn more about retail insurance and the coverage it provides.
Types of Insurance for Retail Businesses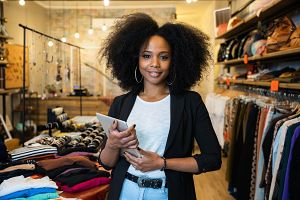 No one type of insurance covers all risks. Therefore, business owners must purchase multiple policies to achieve comprehensive coverage. The right combination of policies can provide retail businesses broad protection against various threats.
Some of the most sought-after types of insurance for retail businesses include:
1. Property Insurance
Commercial property insurance protects property owned by a business, such as equipment, store fixtures, and the building itself. With property insurance, retailers can receive funds to restore or replace stolen items damaged or destroyed by windstorms, fires, and other events.
2. Business Liability Coverage
Business liability coverage covers the cost of property damage and injury claims made against a retail business. This type of insurance can cover medical care, legal fees, and the cost to replace or repair damaged property. In some policies, business liability coverage also covers expenses relating to misstatements or errors in advertising.
3. Fire Coverage
Fire coverage is a form of property insurance that covers losses and damage caused by fire. While most property insurance policies include some form of fire protection, they may need to be more adequate for some businesses. For these retailers, additional coverage may be purchased to achieve more excellent protection in an unexpected fire.
4. Workers' Compensation Insurance
With workers' compensation insurance, employees are given cash benefits and medical care if they become ill or injured due to their job. Most policies also pay out death benefits to families in the event that an employee is killed on the job. Nearly every state requires businesses with employees to purchase workers' compensation insurance for their workers.
5. Business Income Coverage
Business income coverage can help retail businesses remain in business following a disaster or significant loss. This coverage can help replace the income lost due to severe weather, a fire, or another covered peril. In addition, business income coverage can help business owners continue to pay their operating expenses while the business is closed for repairs or new construction.
6. Umbrella Insurance
Umbrella insurance is a type of extra insurance that provides businesses with additional protection beyond what is available with existing coverages and limits. A retail business must first purchase a standard insurance policy to have umbrella insurance. Umbrella insurance will then kick in once the regular coverage has been exhausted.
Key Features of Retail Business Insurance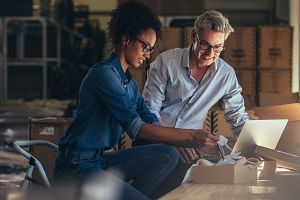 There are several key features that retail businesses should look for when shopping around for retail business insurance. Some of the most important coverages include the following:
Liability – Helps protect business owners against costly lawsuits and claims covered under a liability insurance policy.
Property – Protects commercial buildings, equipment, and contents from accidental physical loss.
Computer Property – Offers broad coverage for computer equipment used by a business, such as computers, software, and cables.
Loss of Income – Covers the loss of business income due to the suspension of operations following an accidental physical loss to the insured premises.
Equipment Breakdown – Provides businesses with coverage for property damage caused by the mechanical breakdown of covered equipment.
Labels and Brands – Offers coverage for the cost to remove labels, brands, or stamp salvage found on merchandise.
Utility Interruption Loss of Income – Gives businesses coverage for any loss of income due to a necessary suspension of the company from a failure of natural gas, electricity, water, or communications to the premises.
Signs – Provides retailers with coverage for the accidental physical loss of signs attached to the building, whether inside or outside.
Employee Dishonesty – Protects against the direct physical loss of business personal property by dishonest employees, such as money.
Request a Quote for Retail Business Insurance
Whether a business owner operates a gift shop, antique store, clothing boutique, or other retail business, they want to keep their investment safe. One of the best ways to protect against common risks like lawsuits, loss of income, and fires is to obtain the right insurance policies. To learn more about what retail business insurance covers or get an insurance quote, reach out to Atlas Insurance Agency at (808) 400-6680.