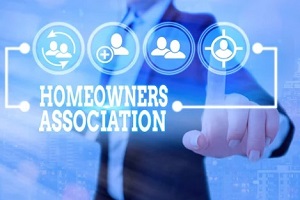 Hawaii is known as one of the most beautiful destinations in the world. More than 1.42 million people live, work and raise families on the island, often in community associations. Hawaii offers residents three main types of community associations, including cooperatives, condominiums (condos), and planned communities (HOAs).
Every condominium development in Hawaii is required to have an Association of Apartment Owners (AOAO), a governing body that maintains a condominium. While an AOAO has many similarities with condominium associations in other U.S. states, each individual community establishes its own governing documents to inform members of their obligations, rights, and expectations.
While the terms Home Owners Association (HOA) and Association of Apartment Owners (AOAO) are often used interchangeably, they are not the same. Learn more about these terms, what they mean, and the difference between HOA and AOAO.
What is an HOA?
Every state in the U.S. has Home Owners Associations (HOAs), some more than others. An HOA is an organization within a condominium building, planned community or subdivision that develops and enforces rules for its community properties and residents. When a person purchases property within an HOA's jurisdiction, they automatically become a member and are required to pay dues, otherwise known as HOA fees.
Home Owners Associations are commonly formed within neighborhoods or communities of single-family homes or multiple-unit buildings, such as condos. An HOA typically has a board of governors or directors who are elected to oversee and enforce the rules and regulations of the HOA.
Members within an HOA must meet certain conditions regarding the appearance and maintenance of their homes. For example, homeowners in an HOA may need permission to paint their houses or put up a fence on their property.
HOAs can have significant legal power over properties within their jurisdiction. Members are also charged fees to help maintain or improve the quality of life in the community.
HOA fees are generally collected on a monthly or annual basis and can range in cost based on the type of property, location, number of properties in the group, operating expenses, and amenities. An HOA can also impose a special assessment of homeowners if the association lacks adequate funds to pay for unexpected repairs.
What Is an AOAO?
In Hawaii, a condominium development is required to have an Association of Apartment Owners (AOAO). This "association" is outlined under Chapter 514B of the Hawaii Revised Statute (HRS) and is considered a unit owners' association. The "apartment" portion of this term refers to the physical section of the condo that is designated for individual ownership.
Under AOAO, the condo owners are responsible for maintaining and managing the condominium complex. However, there is a condo board that takes a leadership role and may choose to hire a management company to assist with daily operations.
In addition, residents that live in buildings that have 100 or more units must elect a board of at least nine members. A minimum of three members are required for condominium communities with fewer than 100 units.
Similar to HOAs, residents living in condos with an AOAO are also charged fees. Also known as "condo-tels," these fees are designed to cover utilities and amenities that a person might expect in their home such as basic telephone, cable television and Wi-Fi. In some instances, a condo community may use fees collected to cover electricity and other essential expenses.
What Is the Difference?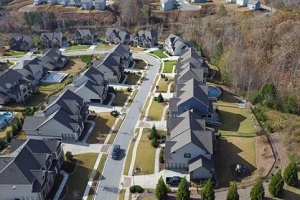 While HOA and AOAO have many similarities, there are some distinct differences. The key difference pertains to the ownership of properties. Under an HOA, each resident or member maintains ownership of their individual property and lot.
However, common areas may be owned by the HOA, meaning there is no joint ownership interest in these common areas. In addition, an HOA may be owned by the developer of the community or could be an entirely independent entity.
With a condo, each resident or member maintains ownership of their individual unit and has a joint ownership interest in common areas. For example, a condo owner could have a joint ownership stake in the building's lobby. Each condo owner is considered a member of their community's association and shares an ownership stake in what the association owns.
Get an Insurance Quote
Living in a community overseen by an HOA or AOAO can have several benefits such as better maintained property values, a community connected through volunteer work, rules, and regulations that deter nuisance activity, access to amenities, and more.
To protect individual properties and common areas in these communities, the right insurance policies are required for example, commercial property, flood, directors and officers liability, commercial general liability (CGL), and commercial umbrella.
We are proud to have a dedicated team that specializes in condo and homeowner association solutions. For more information about our insurance product offerings or to request an insurance quote, contact us at (808) 400-6634.