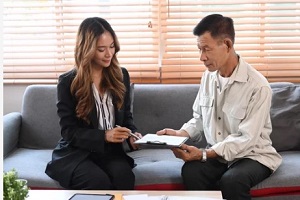 Accomplished individuals often have assets exceeding the maximum coverage limit of standard insurance carriers. When this happens, they need specialized insurance that will provide comprehensive coverage with high liability limits.
Private client insurance is designed specifically for people with high-value assets or a high quantity of assets they need to protect. These policies typically cover high-dollar items for their full value and can provide policyholders the coverage they need without the concerns of caps or limits.
Policies are Conveniently Bundled
Private client insurance offers convenience to policyholders by allowing all of their assets to be insured through a single carrier. When all of their items are covered by one insurance carrier, policyholders are only responsible for one premium.
Working with a single carrier also reduces confusion as policies can be seamlessly integrated and accessed in one place, including home, auto, motorcycle, boat, and liability policies. If one policy becomes maxed out, another will pay the excess.
What Private Insurance Policies Cover
Private client insurance is designed to cover a very specific type of situation; it is generally recommended for individuals and families with high-value assets. Insurance options under the private insurance group go beyond the capabilities of standard market insurance by providing policyholders with increased coverage limits, concierge-level claims handling and unique policy lines.
Those with high-value assets understand the importance of obtaining policies such as automobile, property and umbrella insurance. However, high-asset owners also know they can benefit from specialty insurance policies, such as the following:
Collection Insurance
Many people spend years acquiring and increasing their beloved collections, which often include high-priced or hard-to-find pieces. Collection insurance is a specialized policy that can help policyholders rebuild their collection if one or more pieces are stolen or damaged. Collection insurance can be purchased for nearly any type of collection, such as:
Books
Fine art
Antiques
Wine
Pottery
Sports memorabilia
Stamps
Jewelry
Comic Books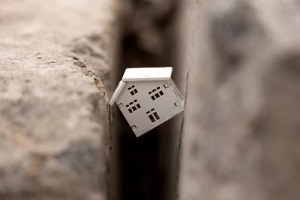 While a standard homeowners insurance policy will cover personal property, these policies have strict limits. The value of high-priced collections often exceeds these limits, meaning policyholders who suffer losses within their collections may not be fully reimbursed under standard personal property coverage.
Collection insurance often provides benefits that are not available with a standard homeowners insurance policy. What makes this specialty coverage unique is an aspect known as the agreed value.
With agreed-value coverage, a policyholder is paid a set amount agreed upon by the insurer when purchasing a policy. The agreed value is based on various factors, such as the condition of the collection, its rarity, special features and industry guidelines.
Protect Your Investment
Many people find the process of obtaining insurance coverage for their assets, ensuring sufficient protection, and meeting the appropriate limits to be overwhelming. With private client insurance, policyholders can rest easy knowing that their most high-value and prized possessions are properly valued and protected with insurance limits that meet their unique needs.
Atlas Insurance Agency customizes insurance options to meet the specific coverage requirements of clients to ensure that their investments remain protected. To learn more about private client insurance, and determine if this coverage is right for your situation, contact an agent at Atlas Insurance Agency by calling (808) 400-6634.