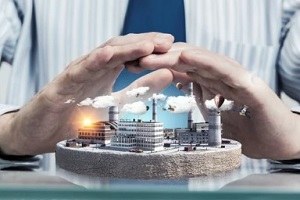 Every business needs commercial property insurance, whether you lease office space, own your own building, or work from home. It provides valuable protection to your building and its contents, along with exterior fixtures such as signs and fences.
However, it is essential to get the right amount of coverage to ensure that a covered peril won't adversely affect your business's finances. Outlined below is a closer look at why you need commercial property insurance and how to determine the right amount of coverage for your business.
What Does Commercial Property Insurance Cover?
Commercial property insurance is considered one of the essential types of coverage for business owners, particularly smaller businesses that do not have enough room in their budget to rebound from unexpected events. It helps to protect your business's owned or rented property, including your building, equipment, tools, personal property, furniture and inventory.
It protects your business and physical assets in perils such as lightning strikes, break-ins and fires. Commercial property insurance that includes business interruption coverage can protect your income if you are unable to open due to a covered type of property damage. It is also possible to obtain additional protection for valuable documents and records.
Determining How Much Commercial Property Insurance Your Business Needs
When it comes to determining how much coverage you should purchase, the most important factor is the value of the property that you need to insure. Any time you purchase new equipment or other items for your business, it is important to keep records of their value in order to properly insure them.
However, when it comes to determining the value of the physical structure of the business, the calculation is slightly more involved. This is because the value at which you need to insure a physical structure is not necessarily the same as the amount of money that you spent to purchase it.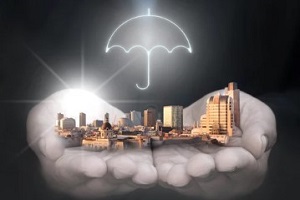 Instead, it is necessary to insure the business for its total replacement cost value, which is the amount of money that you would need to spend in order to completely rebuild it following a disaster. This sum must include the labor and material costs involved in rebuilding as well.
Online calculators can help you to determine your business's total replacement cost value. It is important to notify your insurance provider about any upgrades or updates that you make to the business to ensure that your policy reflects the changes and will provide adequate coverage in the event that it needs to be replaced.
How Much Does Commercial Property Insurance Cost?
The amount of money you can expect to pay for commercial property insurance for your small business depends on factors such as the location of your business and the value of the property you are insuring.
There are some factors involved in this calculation that you can control to some extent. For example, choosing certain deductibles may allow you to reduce your premium, as long as you are prepared to pay more out of pocket if you need to make a claim..
It is also possible to save money on commercial property insurance by buying a package policy. A Business Owners Policy is a type of bundled insurance package combining commercial property insurance with that was popular in the past, but these policies have been falling out of favor recently.
However, many insurance providers offer other types of package policies that provide a great way for small businesses to save money while getting the coverage that they need.
Other Types Of Insurance Small Businesses Should Consider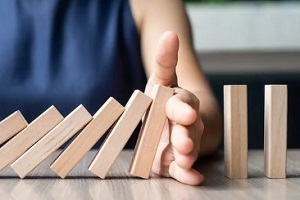 Commercial property insurance is an essential type of coverage for all small businesses, but there are several other types of insurance that can also be useful for certain businesses. Here is a brief look at some other coverage you should consider.
Equipment Breakdown
This type of policy covers the expenses of repairing or replacing equipment that suddenly breaks down. This allows you to keep your business running with as little downtime as possible in the event of an unexpected breakdown. However, it is important to keep in mind that it will not cover breakdowns that are caused by intentional damage or negligence.
Flood Insurance
Flood insurance is a type of policy that can cover flood damage to the physical property of your business. This is generally excluded in basic property insurance policies, so if flooding is a concern in your area, it is important to obtain separate flood insurance.
Talk To The Insurance Professionals At Atlas Insurance
The experienced team of insurance professionals at Atlas Insurance can help your business determine how much coverage you need. Get in touch today to learn how we can help you obtain commercial property insurance that provides you with the right level of protection while working within your budget.