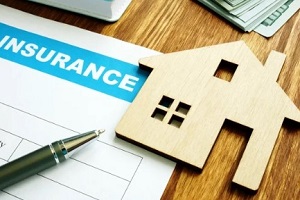 Both homeowners insurance and renters insurance are designed to protect property. However, these two types of policies differ in coverage terms and exclusions. The biggest difference between the two is the owner's relationship to the property.
Homeowners insurance is for those who own their home or condominium, while renters insurance is coverage purchased by tenants of rented property.
Before acquiring homeowners or renters insurance, it is important to understand the differences, what is covered under each policy, and how to choose insurance that will best protect the policyholder's assets and valuables.
How Is Homeowners Insurance Different from Renters Insurance?
Homeowners and renters insurance policies provide policyholders with financial protection in the event of an accident or disaster involving their home or belongings in the home or on the property. The policies feature many of the same coverages although there are some distinct differences.
Here is a look at the core coverage types and whether they are included in homeowners insurance, renters insurance or both.
Dwelling: Dwelling coverage is included in homeowners insurance but not in renters insurance. This type of coverage helps pay for the rebuilding or repair of the physical structure of the home in the event that it is damaged by a covered hazard. Dwelling coverage is not necessary for renters as this responsibility is that of the property owner.
Personal Property: Personal property coverage is included in both homeowners and renters insurance. This type of coverage helps pay to replace or repair belongings that have been damaged or lost due to a covered peril, such as a fire or theft.
Personal Liability: Personal liability coverage is included in both homeowners and renters insurance. This type of coverage provides policyholders with financial protection if they are found responsible for damages or injuries to others. In some cases, personal liability coverage extends to household relatives, such as a child who accidentally causes damage to a neighbor's property.
Medical Payments: Medical payment coverage is included in both homeowners and renters insurance. This type of coverage is designed to pay for medical costs if a guest in the home or on the property suffers a bodily injury, such as if a guest trips on a walkway. Medical payment coverage will generally pay medical bills up to the coverage limits on the policy, regardless of who is at fault.
Additional Living Expenses: Additional living expense coverage is included in both homeowners and renters insurance. This type of coverage helps pay for any increased costs that a policyholder may incur if they are temporarily unable to live in the home due to a covered loss, such as a fire that causes extensive damage to the home.
Are There Cost Differences Between Homeowners and Renters Insurance?
Although homeowners and renters insurance both cover many of the same perils, there is a cost difference between the two types of policies. Homeowners insurance is generally more expensive to purchase than renters insurance.
The larger expense is due to homeowners insurance including the cost to insure the dwelling and other attached structures, such as a fence or detached garage. While renters insurance typically runs between $180 to $200 per year, homeowners insurance runs an average of $1,500 per year.
Other factors can also affect the cost of homeowners and renters insurance, such as the policyholder's claims history, amount of coverage required, crime rate, credit score, location of the home and the deductible amount.
Are Both Homeowners and Renters Required to Have Insurance?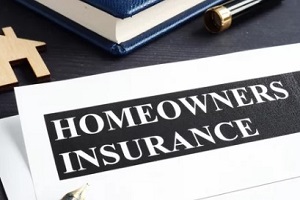 Homeowners, nor renters, are legally required to obtain insurance for their homes or apartments. However, there are circumstances in which a person may be required to purchase insurance, such as if it is a stipulation in the mortgage or lease agreement.
Regardless of whether homeowners or renters insurance is a requirement, it is wise for both homeowners and renters to have adequate protection for their property. For homeowners, having a homeowners insurance policy can help protect the main structure and any detached structures. It also covers the home's contents from common perils including fires, theft and natural disasters.
For renters, a renters insurance policy can cover losses to personal property, such as clothing, computers, jewelry, furniture, luggage and electronics. It also provides liability coverage in the event that someone is injured while in the home or another person that lives in the home injures a guest. Because renters insurance is very affordable, it is well worth the minimal monthly investment.
Request a Custom Insurance Quote from Atlas Insurance Agency
Homeowners and renters insurance both offer key advantages to policyholders who want to protect their property and belongings. At Atlas Insurance Agency, our team of experienced insurance agents works directly with clients to design custom insurance plans that best suit their unique lifestyles and needs.
To learn more about homeowners or renters insurance, contact Atlas Insurance Agency at (808) 400-6634 or request an insurance quote online.